Change the behaviour not your pet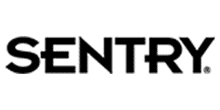 Benson's Pet Center is proud to carry Sentry in Queensbury, New York. PetIQ provides affordable pet health and wellness products and veterinary services to pet families through retail channels across the country.
We are advocates for pet parents because we believe that all pet parents should be able to provide necessary care that enhances the lives of their pets.
Dog Product
SENTRY HC WORM X PLUS 7 Way De-Wormer 
SENTRY PRO Toy
SENTRY Fiproguard Plus
Petrodex 360° Toothbrush
Cat Product
PurrScriptions Plus Flea and Tick
SENTRY Petrodex Dental Care Kit
SENTRY HOME Flea and Tick Carpet Powder
Pit'r Pat Breath Treats
PurrScriptions Plus Flea and Tick Spray
SENTRY Petrodex Dental Spray
SENTRY Stop That!
SENTRY Calming Spray
PurrScriptions Plus